Each Custom Masterpiece By Numbers kit is unique. You can paint your favorite photo with our wonderful Custom kits. Simply send us your photo and we will create a paint by number kit that you will cherish forever.
Every custom MBN is produced with care and attention to produce a painting as close to the original photo as possible.
In order to create the best possible custom painting, we ask that you send us the best quality photo that you have. The better the photo, the better the painting.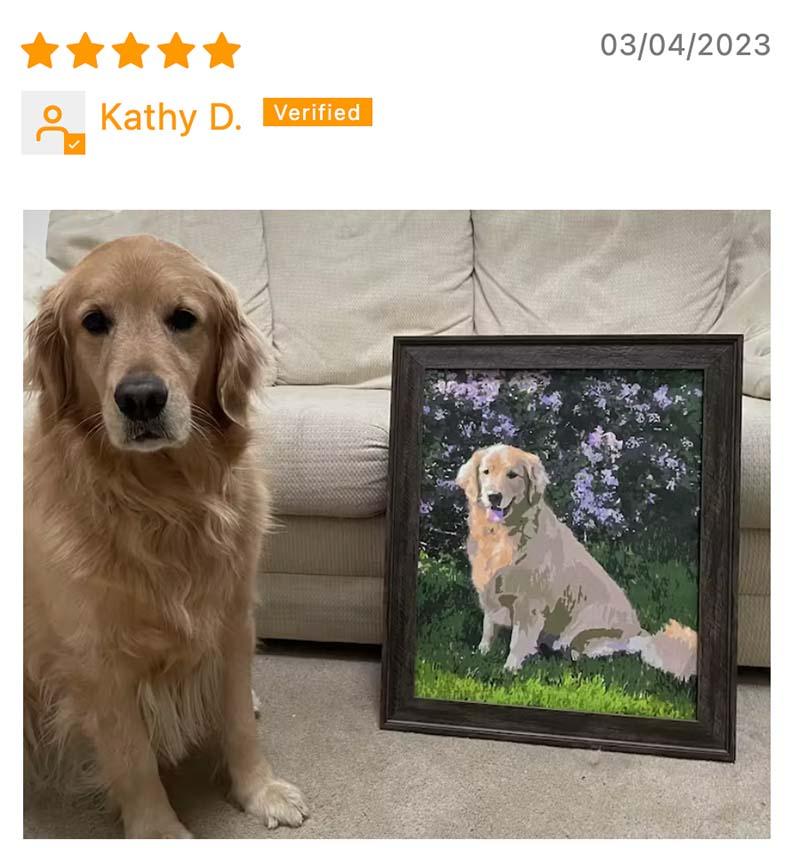 My girl ❤️
After completing several of your kits, this was my first ever custom painting. It was very detailed (lilac petals and thin blades of grass).
What I loved the most was that it accurately captured her sweet face and personality and I can totally tell it's her!
Customer service people were great when they needed to make some adjustments. Love it so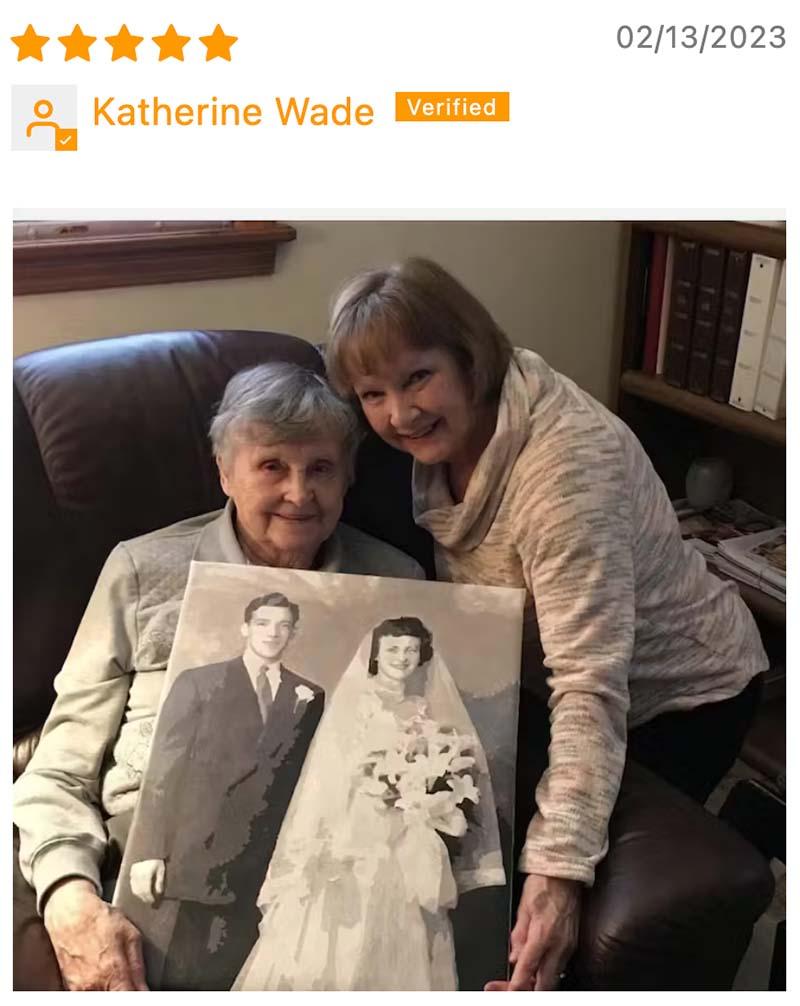 Parents wedding
I painted from a photo from my parents wedding in 1945.
I enjoyed painting it and I am pleased the way it turned out.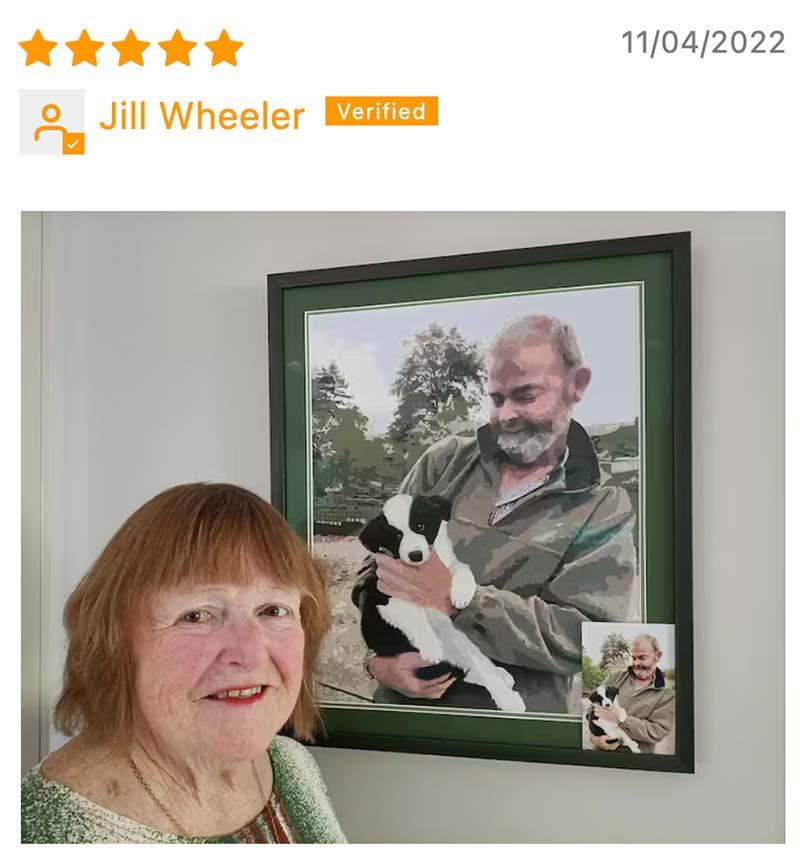 Tony
At the age of 78 I have discovered painting by numbers and have completed about 20 paintings since being locked down for Covid in 2020.
Most of these have been from Masterpiece by Numbers and they are the best.
This is my first custom painting and it is beautiful. It is a photo of my eldest son, Tony, who passed away in July this year and I have found it very therapeutic to do.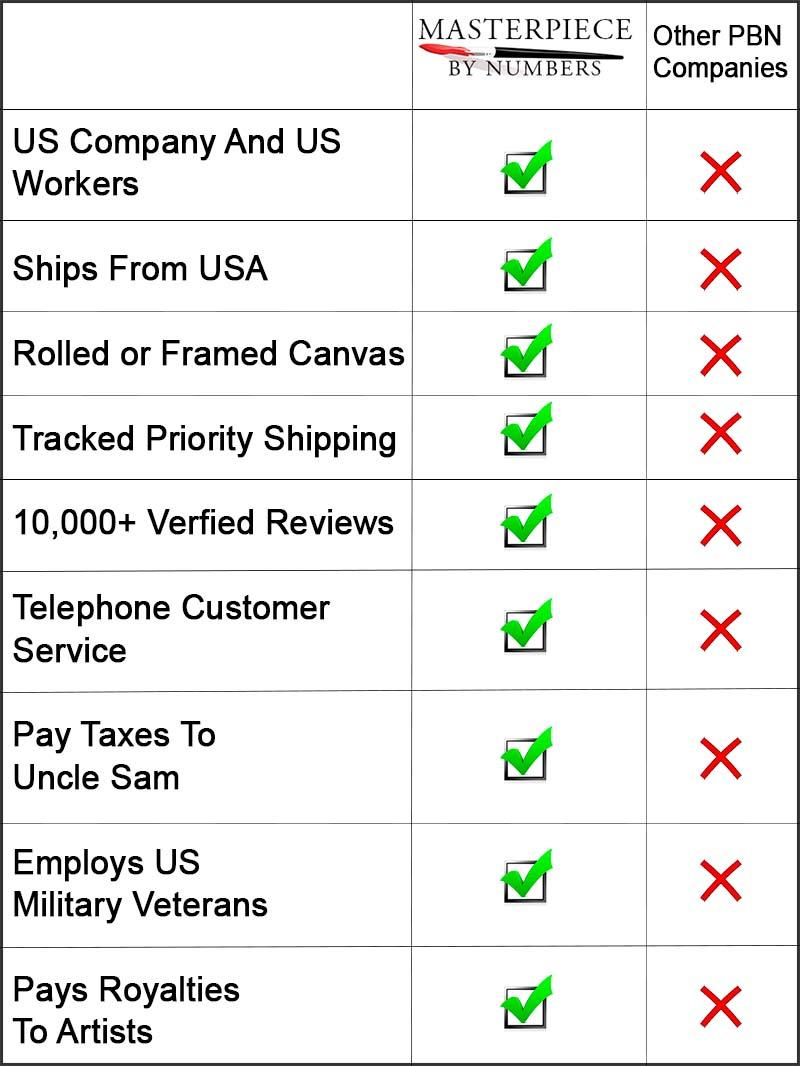 What Makes Masterpiece By Numbers Different?
Most importantly - We are proud to be an American company.
We support our military and respect those who serve and those who made the untimate sacrifice for our freedom.
All of our employees are in Florida and we pay our taxes to Uncle Sam.
Our offices are in Florida and we ship all orders by 2-5 day priority, tracked mail.
You can contact us by email, telephone or messenger and you will be replied to by an American customer service representative, who will be delighted to help you with any questions you may have.
Email: support@masterpiecebynumbers.com
Call: 727 605 0500
We are the only paint by number company with American owners and workers!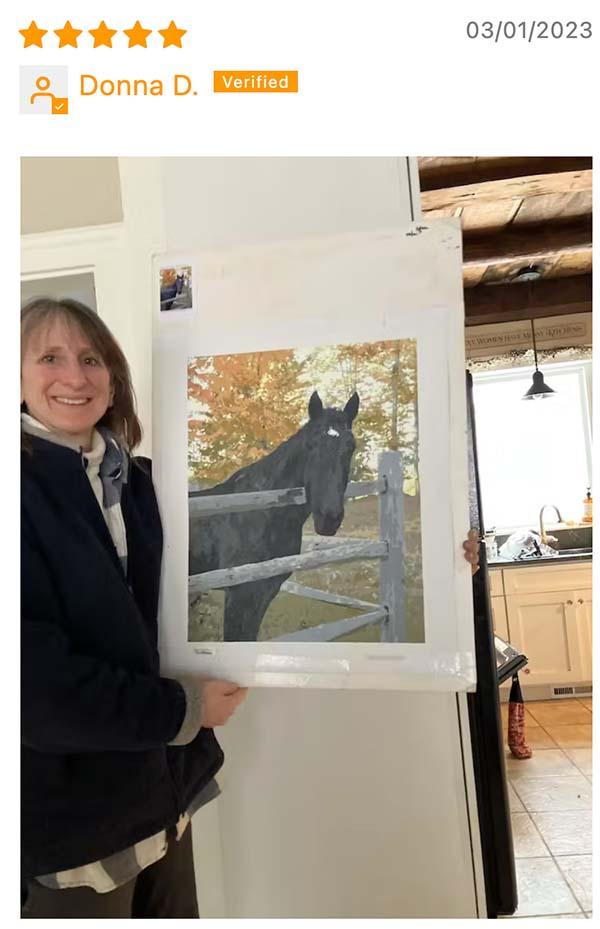 So FUN!
I've been wanting to paint my horse, Mack, for years, but I'm not an artist.
Masterpiece by Numbers was the perfect solution.
They matched the photo perfectly. I'm hooked! It took ~70 hours to complete.
My friends want to start a girl's painting night next winter in which we each order from Masterpiece and get together to paint, with a glass of wine of course.
Thank you for your quality product and excellent customer service.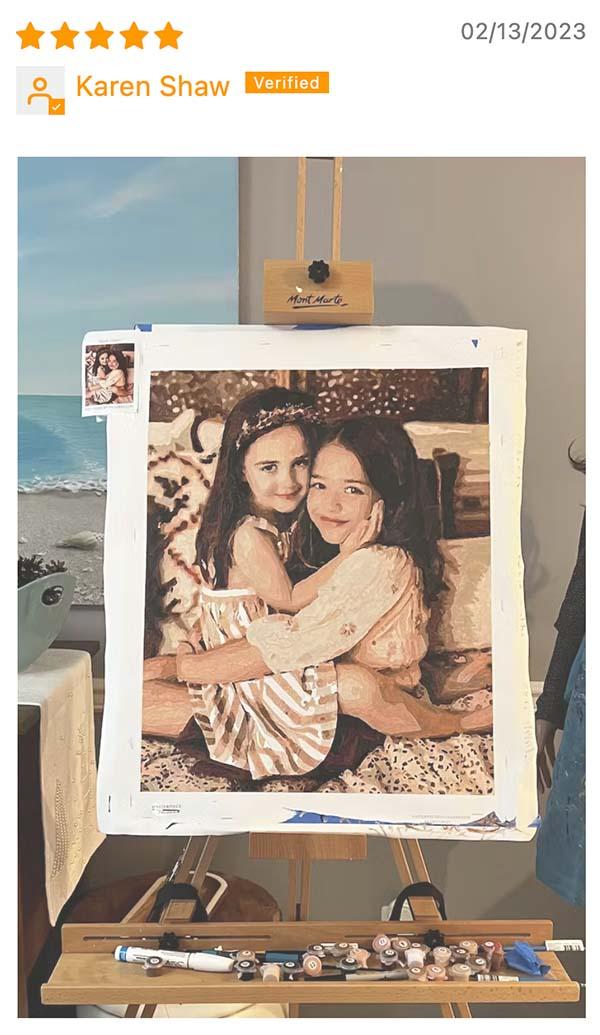 Willa & Ruby
I love Masterpiece Paint by numbers!!
I sent a photo of my two granddaughters to be made into a paint by number. I was a bit nervous because there were a lot of browns in the photo, plus I had never painted faces before!!
I was thrilled at how it turned out!! I have tried several different companies but Masterpiece is by far is the BEST!!!!!
I have included a picture of my painting, it's hot off the press , not even framed yet but had to show it off!!
Thank you Masterpiece!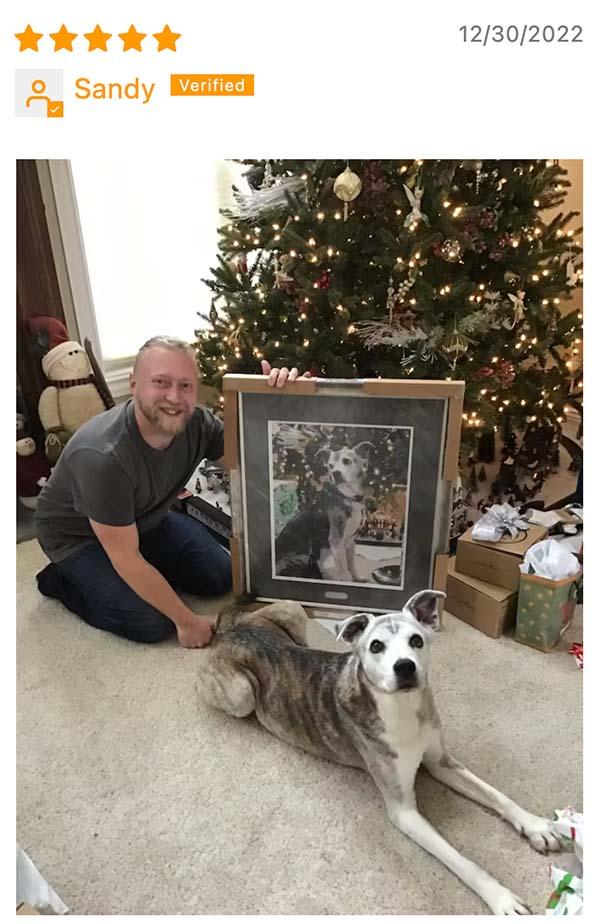 Grover
This was my first custom painting of my nephew's dog, Grover.
My nephew loved the painting and I was very pleased with the result, not to mention it was relaxing and fun to complete.
The color paint pallet was excellent.
Looking forward to my next custom painting from Masterpiece By Numbers.