Regular price
Sale price
$39.95 USD
Unit price
per
Sale
Sold out
Brand new! 2023 Collection.
High quality, handcrafted unpainted Nutcrackers, for you to paint and personalize. These figurines are really fun to paint and are exclusive to Masterpiece By Numbers.
Each kit contains everything that you need to complete a wonderful Nutcracker. The finished Nutcracker will quickly become a unique family treasure.
Included in your kit:
Detailed, handcrafted Nutcracker made from durable composite materials.
Acrylic paint set with individual colors. No mixing required.
2 premium MBN paint brushes.
10 inches high
View full details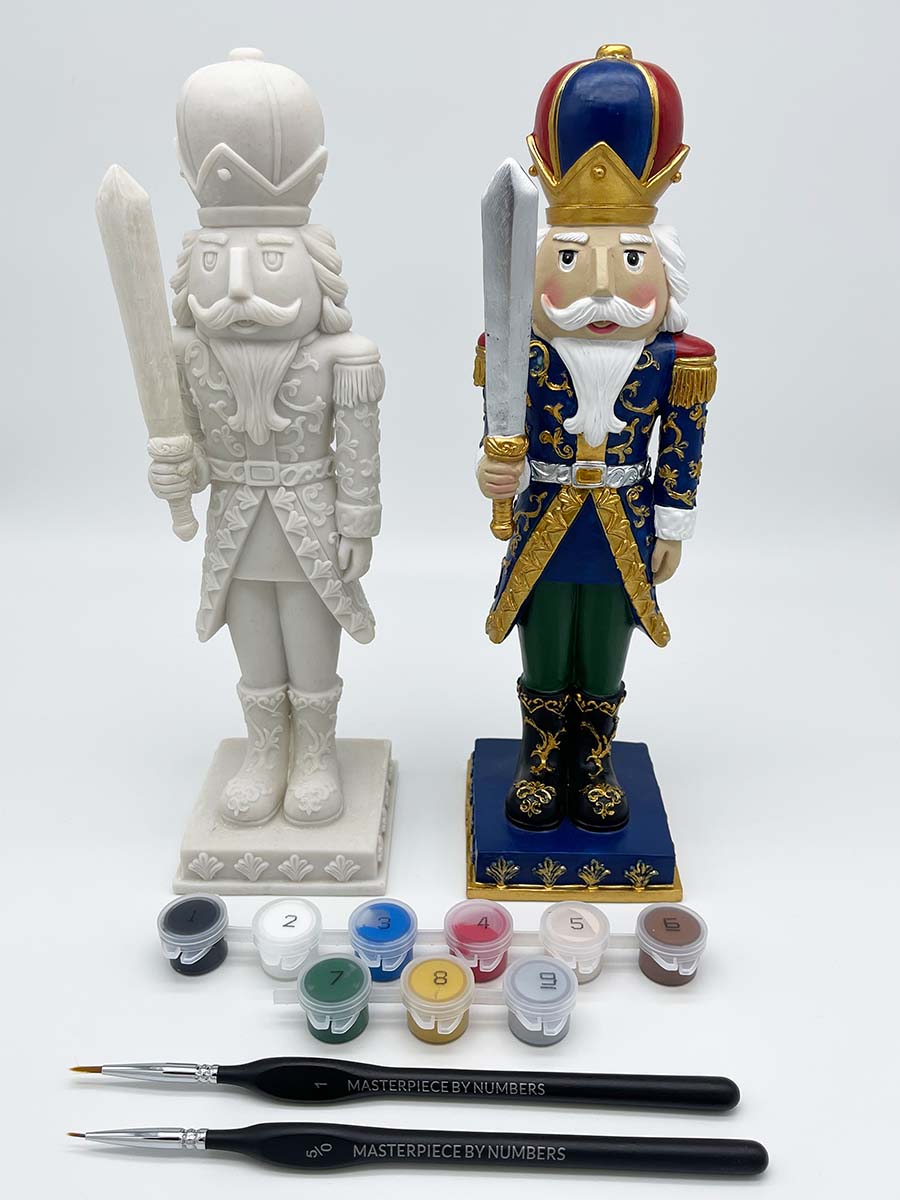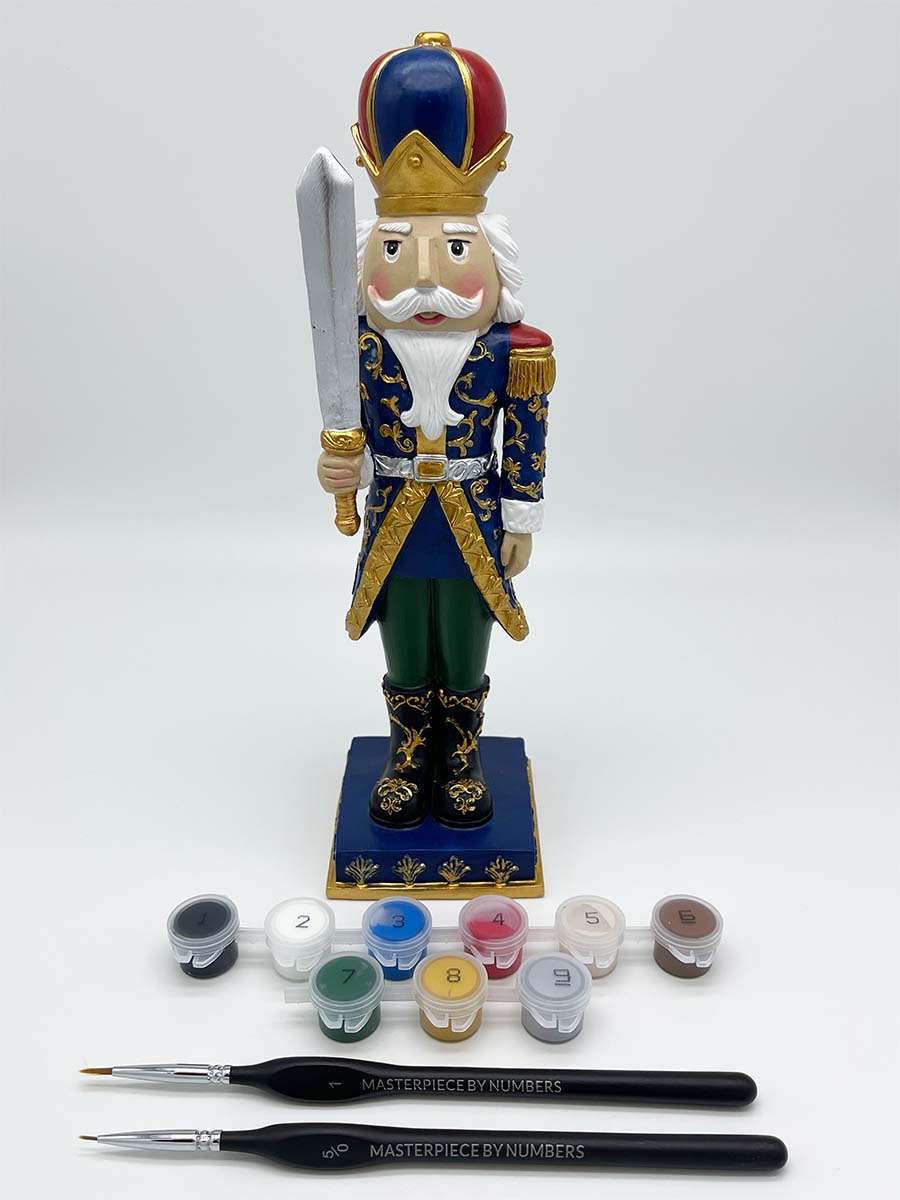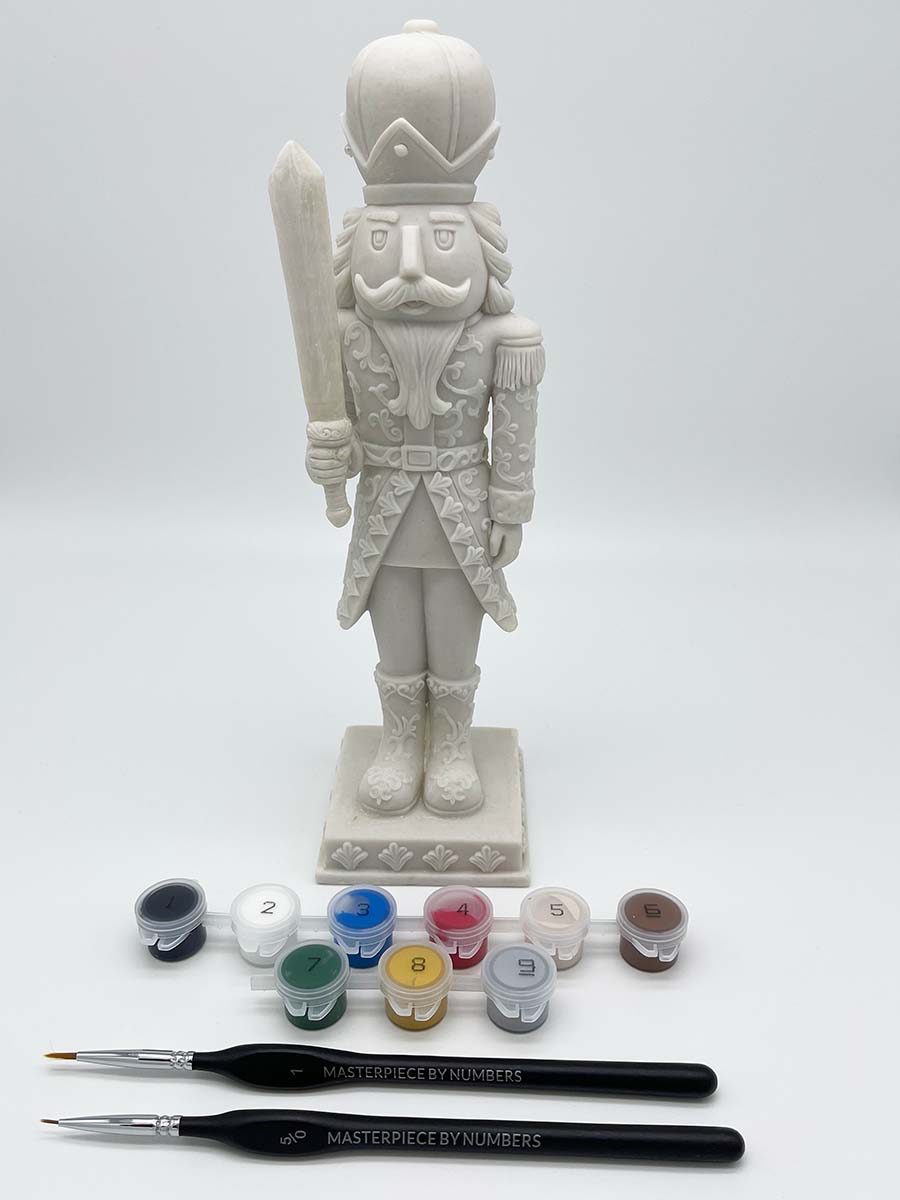 Nutcracker King
Enjoyed painting my nutcracker. Painted it blue in support of my son's favourite football team, Portsmouth. Can now be displayed with my Christmas decorations.
Great addition to Christmas decor!
Loved painting the nutcracker, though I did it in my own colors to match the rest of my holiday decor. Used metallic paints. Impressed with the quality of the brushes provided. Will probably add to the collection at some point.
With Sword
Fun, fun, fun! I ordered Nutcracker with sword as he had the most gold detail. Then I realized as I was painting, probably the most difficult to paint! I'm very happy with finished nutcracker and have ordered and received the other two in series. My only complaint was that two of paint tubs had completely dried out. This has never happened before. However, I will continue to order your products as they are so much fun.
Great King Nutcracker
I just started painting The King right now. The colors and brushes and color photo were all handy in getting started. It is easy and fun to do. It is great having all the colors and brushes in the kit. Plan on painting the other 2 "The Gifter" and "The Spirit of Christmas," too.